Our newest table base, the Pascal, is a unique blend of Surrealist art and streamlined design. With its unexpected and irregular shape, this artful base catches and holds the eye with its varying depths of dimensional interest. So when we asked Stone Yard's head designer, Mitch Brean, about the backstory of this abstract art-turned-furniture piece, he had a few interesting tidbits to share.
What inspired the Pascal's design?
Well, it was a couple of things really. One thought was that we wanted to create a sort of streamlined version of our more substantial Katu Base, but with a twist. We wanted to add more dimensional interest to it, more irregularity, to keep it interesting. Another thing that inspired the shape was the facets of a crystal. We wanted to create that same effect with the legs, so that at every angle, you see an interplay of light and variation of surfaces.

In a few words, how would you describe this new table base?
Angular, irregular, geometric, and tapered.
How would you style it in a space?
Since there are so many ways to customize this table, there are also so many ways to style it in a space. We created this piece for both indoors and outdoors, so it's really versatile. I, personally, would use it as an occasional table set between two chairs in a traditional setting, to lighten the space up and make it more eclectic.
How do different finishes make this piece even more unique?
Since the shape of the piece itself is so uniquely abstract, it makes an interesting base for finishes, which can completely change the look. It's really about what the designer wants. The lighter the finish (for example, Chalk) the more it takes on a modern feel. A Zinc finish would make it a very interesting, slightly more industrial aesthetic, whereas something like Terron or Antigua would make it more earthy.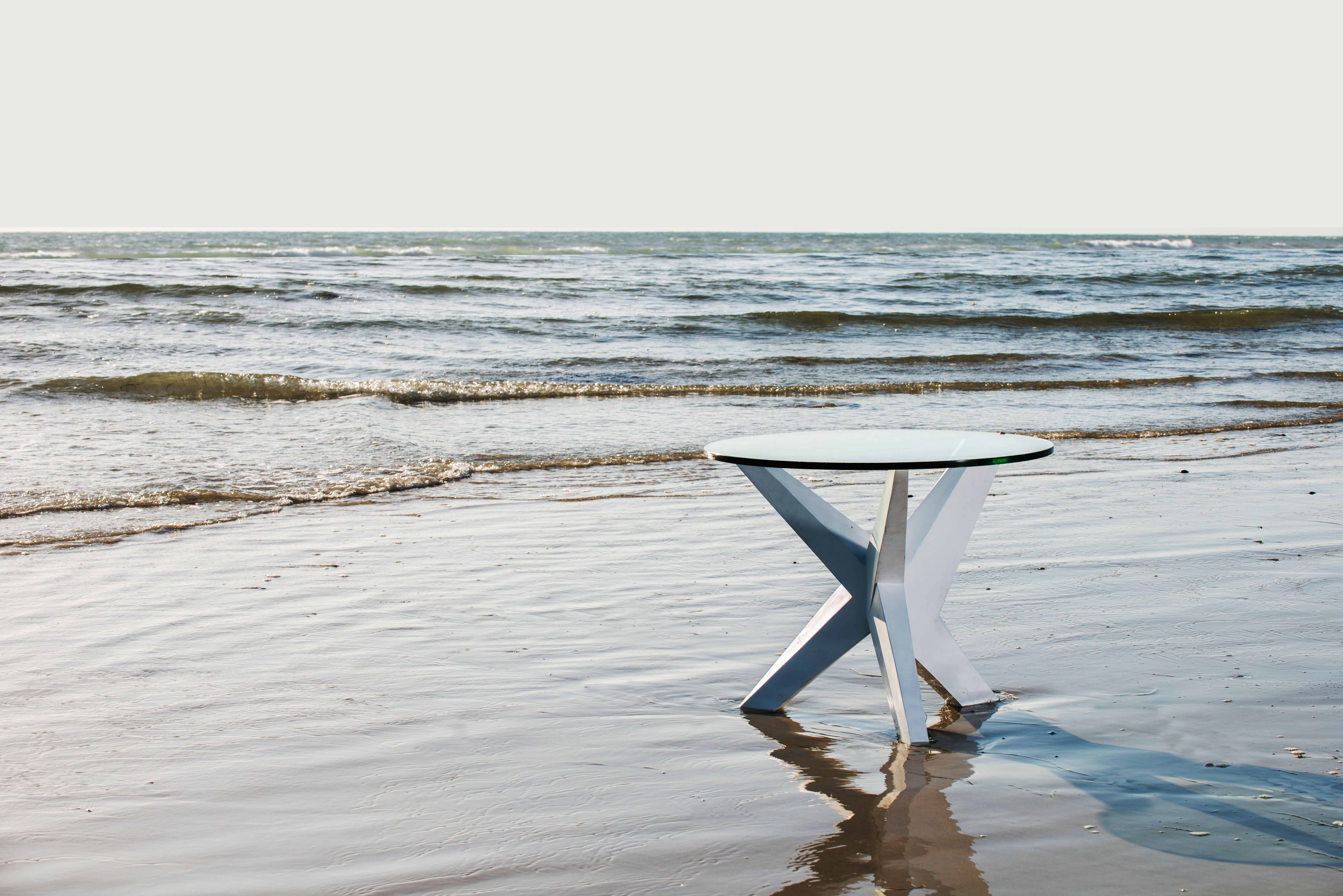 What table edge detail works best with this design?
I would probably choose our Facet or Eased edge, just to keep it simple and modern. But almost all of our table edges would work well. It really depends on the client's vision for the piece, and the surrounding pieces in the design.
How Will You Style the Pascal?
Learn more about this artful table base, including your finishes and table top options, when you request a quote.